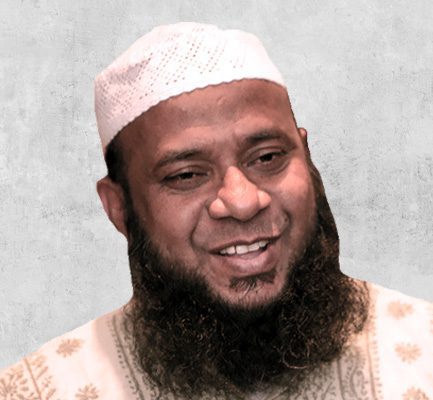 Maulana Zafar Abid was born and raised in Hyderabad, India.
He was sent to a Hifz institution in Hyderabad where he completed his Hifz (memorization of the Holy Quran) at the age of 10. Going on to study Islam further, he travelled across the country to a renowned institution, Jamiah Islamiah Talimuddin Dabhel in Gujrat, India where he spend the next several years studying Islamic Sciences, Tafseer ul Quran, Hadith, Aqeedah, Islamic Law (Fiqh) and Islamic history.
Succeeding his graduation in 1980 , he went on to serve as an Imam in Hyderabad, along with teaching Quran and Islamic studies. Maulana Zafar successfully became the headmaster of a massive institution in Hyderabad, Jamia Islamia Tajweedul Quran overlooking various Islamic subjects.
In 1997 at the age of 28, Maulana was sponsored by Darul Uloom al Islamiyyah (Islamic Academy of Canada) to Edmonton, Alberta to serve as the head-teacher. He successfully moved the academy to Surrey, BC and became the principal until 2012. He then created a new academy by the name of Darul Quran. Since then, he has been the founder and principal and Alhumdulillah has a record of over 60 graduated Huffaz under his supervision serving all parts of North America.
Moving to Edmonton, Canada in 1997, Maulana Zafar Abid became the "Head Quran Teacher" along with serving the community tirelessly for the next 25 years. He is an integral part of the Hajj From Canada team of Imams by providing guidance catering predominantly in the Urdu and Hindi language to Hujaj.
A selfless individual who has dedicated his life to the Muslim community in Canada. A Scholar, Preacher, Teacher/Professor with years of vast experience in teaching Quran for the past 30 years.
Maulana Zafar Abid is currently the founder and principal of Darul Quran Academy in Surrey, BC.